Credit/Debit Card Merchant Services…all forms of electronic payments: Solutions for Any Business.
At TPDPay, and Travel Payments Direct, we're focused on helping all business types with payment services. Our solutions offer secure, state of the art, online payment processing. We are experts in setting up moderate to high risk merchant accounts.
U.S. Businesses – our banking partners offer low cost reliable EMV, NFC & online merchant account solutions for businesses located throughout the U.S.
U.S. High Risk Businesses – our partners work with all types of US high risk businesses, utilizing our many relationships with high risk domestic processing banks. This enables us to get virtually any business approved – at the most competitive rates in the industry.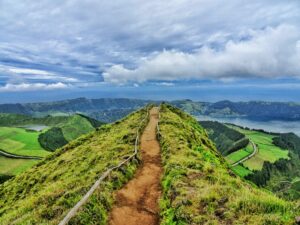 Card Not Present – eCommerce, Call Center/Telephone Orders
Card-not-present payments accounted for 19 percent of all card payments in the U.S. in 2015, up from around 15 percent in 2012, according to the Federal Reserve. Every three years, the Federal Reserve conducts a study of all non-cash payments in the U.S. and card payments led the way with nearly 20 billion more credit and debit card transactions in 2015 than in 2012. By number of transactions, debit cards ruled with nearly 70 billion transactions in 2015 compared to 34 billion credit card transactions. By value, however, credit cards led the way with more than $3.1 trillion spent compared to $2.5 trillion in debit card payments. ACH payments also grew, while check payments continued to decline.
The report called the growth of CNP's share of card payments "modest," but only because the raw number of in-person payments was significantly higher to begin with.
"The growth rate of remote general-purpose card payments was about 15.3 percent per year by number, more than double the growth rate of in-person payments," the 2016 Federal Reserve Payments Study said. "Because the share of in-person payments only fell from 84 percent to 81 percent between 2012 and 2015, however, the total growth of in-person payments was 13.2 billion, over twice as much as the total growth of remote payments. Non-prepaid debit card payments led growth in both categories, with in-person card payments increasing nearly three times as much as remote payments."
Direct to checking account – Debit Card/ACH/Check 21
We focus on all forms of collections, Short-term installment lenders, specifically Retail, State licensed and online Tribal. We also support 3rd Party and straight Collections.
We will help you configure payment acceptance solutions, if you can't accept credit and debit cards or if you need to mitigate risk and/or fraudulent payments. We provide working merchant solutions that fit your specific needs.
Our success is to identify problems and provide a choice of solutions. While each situation has its unique challenges, our understanding of the industries we serve as well as our access to and knowledge of the tools, quickly identify issues and configure efficient and effective solutions.
We can provide payment solutions for companies that receive electronic return files via a gateway, secondary provider or financial institution. Bundle Payment Processing processes all payments initially presented under a NACHA SEC code: ARC, BOC, POP, PPD, RCK, TEL or WEB.
Our approach doesn't imply a one-size-fits-all approach. These are the challenges we've faced for over 25 years.
Learn More about Direct to Bank Solutions like ACH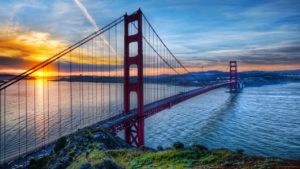 Alternative Payments – Point of Bank, Mobile Wallet, Text Payments, etc…
Point of Bank (POB)
Non-traditional retailers are going with a Point of Bank (POB) solution so they can make money on each transaction instead of paying processing costs when customers prefer to use bank cards. POB terminals are convenient for customers to get cash back when making purchases and merchants love them because the convenience fee paid by the cardholder also pays for the cost of processing ACH transactions. This enables merchants to accept card payments at no cost to their business.
A POB machine looks like a credit card processing terminal but provides for the ability to run transactions with a convenience fee similar to the way a traditional ATM works. Customers simply swipe their card and follow the instructions on the terminals screen. Once the transaction is approved the terminal prints two receipts. One is for the customer to keep for their records, and the other is given to the merchant to pay for services or product or for cash back. The merchant receives their funds in their bank account electronically in about 3 business days.
Next Steps…
Call (800) 261-7346 or write [email protected] and we will respond as soon as possible. Thank you for taking the time to reach out.